UK football buy-ups show Chinese appetite

发布时间:2016-08-18 11:53:33 浏览次数: 来源:
Encouraged by President Xi Jinping's drive to make China into a sporting powerhouse and the continued growth in Premier League club revenues, this summer has seen unprecedented levels of Chinese investment activity in English football with three major club acquisition deals being agreed and potentially more to follow.
在习近平主席推动体育强国目标和英格兰足球超级联赛收入持续增长的鼓舞下,今夏我们见证了中国对英格兰足坛展开的史无前例的投资活动,三大俱乐部收购交易已经达成,未来可能会出现更多此类收购。

Beijing-based Recon Group led the way with their reported £76 million deal to acquire Aston Villa back in May followed by news in July that Shanghai-headquartered Fosun Group had acquired Wolverhampton Wanderers for a figure believed to be in the region of £45 million. And on 5 August it was announced that Yunyi Guokai (Shanghai) Sports Development Ltd, a consortium of three Chinese companies, had completed the acquisition of West Bromwich Albion. A deal is also rumoured to be under discussion between other Chinese investors and Leeds United.
今年5月, 位于北京的睿康集团率先宣布斥资7600万英镑收购阿士东维拉足球俱乐部(Aston Villa);随后在7月份,总部位于上海的复星集团收购伍尔弗汉普顿流浪足球会(Wolverhampton Wanderers,简称"狼队"),据悉成交价格约为4500万英镑。8月5日,由三家中国企业组成的财团云毅国凯(上海)体育发展有限公司完成了对西布罗姆维奇足球俱乐部(West Bromwich Albion)的收购。据传,其他中国投资者与利兹联(Leeds United)的收购交易也在酝酿之中。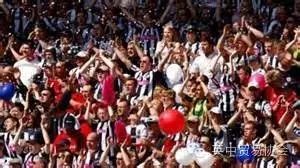 Regardless of whether or not there is any truth behind these rumours, it looks like this is just the beginning of a sustained period of investment activity from China into English football. We can expect at least one more deal from China before the end of the year as well as some marquee signings (though not at the level of spending seen at the top end of the EPL) from Villa, West Brom and Wolves as their new owners look to make their mark on the English game.
不管这些传言背后的真相如何,似乎这只是中国对英格兰足坛持续投资活动的开始而已。我们预计今年年底之前至少还会有一项来自中国的收购案,并且阿士东维拉、西布罗姆维奇和狼队会有一些大牌球星转会——不过并不会,达到英超足球联赛(EPL)鼎盛的费用水平,因为新东家期待他们能在英格兰联赛上施展球技。
This is clearly a positive trend for English football as it provides clubs with fresh investment from companies rooted in the world's second largest economy. Manchester City are another club which has received significant (though a minority stake) investment from China (China Media Capital) and they clearly see the value of having close ties to the country as they push to grow their fan base and develop new commercial revenues from across their various business lines.
显然这对于英格兰足坛而言是一种正面发展的趋势,因为它为俱乐部带来了来自世界第二大经济体的新投资。另一家已获中国重大投资的是曼彻斯特城足球俱乐部(Manchester City)(华人文化产业投资基金,虽然是少数股权),显然他们看到了与中国保持密切关系的价值所在,因为他们正在极力推动壮大球迷队伍,并从他们的各业务种类中开发新的商业收入。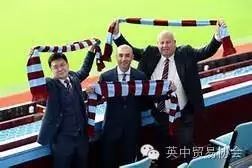 However, as exciting as the fresh round of investment is, Chinese companies thinking along similar lines need to be aware of the potential pitfalls and prepare accordingly. Overlooking the risks could bring reputational damage both at home and abroad and could also bring unwanted attention from the Chinese government, whose displeasure at Chinese companies generating negative publicity overseas has been noted in the past. Over in Italy cracks are already appearing at Inter Milan (who were acquired by the Chinese retail group Suning) and this is before a competitive game has even been played under their new owners.
然而在中国对英格兰足坛新一轮投资令人兴奋的同时,打算沿类似路线而行的中国企业需要意识到其中潜在的风险,并做好相应的准备。忽视风险将会使企业在国内外遭受声誉损失,也会引起中国政府一些不必要的关注,政府对中方企业在海外所造成的负面影响早已存在不满。在意大利,国际米兰足球俱乐部(被中国零售集团苏宁收购)内部已经出现裂痕,此事发生于新东家带领所打的一场比赛之前。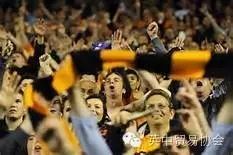 Understanding British football fan and media culture and the right way to interact with fans and journalists alike will be essential for Yunyi, Recon and Fosun. If results don't go their way (which is inevitable when running a football club) the pressure on the owners will quickly grow and they will want to be ready for what will come their way. Hiring staff with an understanding of both British and Chinese fan and media culture will be a key part of this, as will working with local PR agencies who can advise on the right steps to take.
对于云毅、睿康和复星而言,了解英国球迷、媒体文化以及与球迷和记者之间的正确互动方式等类似事情是必不可少的。倘若结果不如人意(在经营一家足球俱乐部时,这是不可避免的),三位东家的压力将会迅速增加,他们将会希望能对未来所发生之事做好准备。 雇用了解英中两国球迷和媒体文化的员工是一个关键,因为他们要与可以提供正确措施建议的本地公关公司打交道。
The summer hiatus has now concluded and the reality of owning a football club, especially at Wolves and Villa in the Championship, will soon be felt by the new owners. It will be fascinating to follow their journey and how they adapt to the unique characteristics of English football and the ups and downs of our national sport.
夏季休赛期现在已经结束,三位东家很快就会感受到拥有一家足球俱乐部的事实。跟随云毅、睿康和复星的旅程,看他们如何适应英格兰足球的独特性,关注我国国民运动的兴衰,将会是非常有趣的事情。
If any British football companies wish to find out more about China's growing appetite for football and what CBBC are doing to support interaction, please get in touch.