China continues support for high-tech manufacturing: Official

发布时间:2016-08-12 10:42:06 浏览次数: 来源: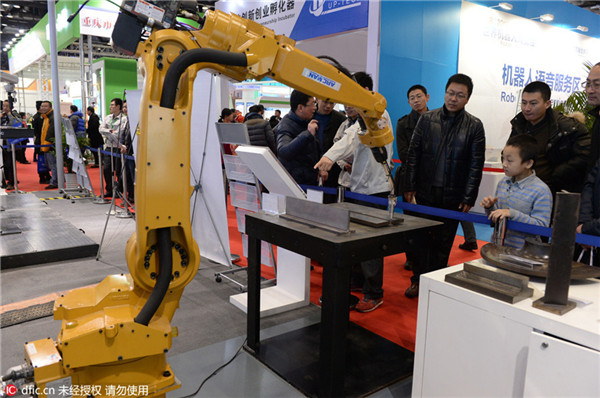 An arc welding robot is displayed at the World Robot Conference 2015 in Beijing, on Nov 24, 2015. [Photo/IC]
BEIJING - China will strengthen policy support for high-tech manufacturing during the secondhalf of the year, a senior official has said.
"The work of building the country into a global manufacturing powerhouse is moving fromdocuments to implementation," vice minister of industry and information technology Feng Feisaid on Monday afternoon.
Emerging sectors, smart manufacturing and communications are expected to see specificguidelines in the second half of the year, while official five-year industrial plans on software, big data and new materials will also be rolled out, he said.
Pilot projects will cover industrial Internet, manufacturing standards and aircraft engines.
China plans to earmark 5.2 billion yuan (nearly $780 million) from its central budget toimprove manufacturing in 2016, up 50 percent from a year ago.